Lukoi, Primordiax Character Race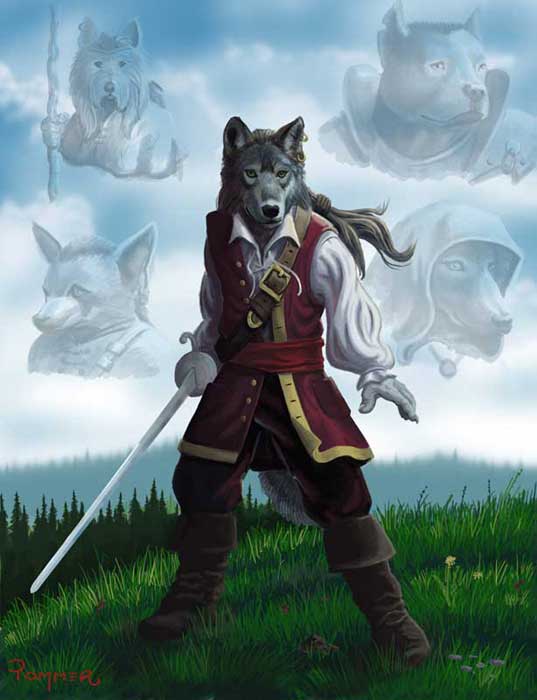 Client Brief: Most lukoi resemble wolves or dogs in their facial features, with a pronounced muzzle, sharp teeth, erect ears, and bright eyes. Lukoi vary in appearance as much as dogs do, and nearly every breed of dog is represented in their lukoi counterpart.
Their fur usually comes in a mixture of steel gray, white, black, and brown and comes in all manner of lengths. Some lukoi are downright shaggy and must spend a good deal of their time grooming their fur unless they are willing to go around matted. Their eye colors range from icy blue to chocolate brown. All lukoi have longer hair on the top of their heads. For some, the hair is merely a longer extension of their fur, but others have a full head of humanoid hair. Like all humanoids, some of that hair is curly and blond while others are black and straight.




Illus. © Eric Pommer, 2001